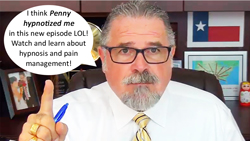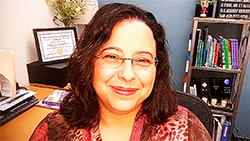 Interview with Penny Chiasson, Nurse Anesthetist, Board Certified Hypnotist & Hypnosis / Hypnotherapy Instructor
How to Build A Hypnosis Practice That Includes 5-PATH® and Pain Management
How to Become an Unstoppable True Believer in the Power of Hypnosis
Remarks
Subscribe Now and Get All My Free Videos Instantly!
Hello Hypnotists!
I am back again with a special guest Penny Chiasson, who was a Nurse Anesthetist, and now she is a professional Board Certified Hypnotist and Certified Professional Hypnosis / Hypnotherapy Instructor. In this new hypnosis training video, Penny reveals what made her make the change to the profession of hypnosis and how getting online sessions with me got her hypnosis career on track.
Check below to see the main points of this video!
Now scroll down to get the insider info on this video!
Click to Learn More

Click to Play Audio-Only Version
Bullet Points
Unexpected benefits of the being a hypnosis professional
Effectiveness of online sessions
What it is like to go from classroom to seeing clients
How Penny became a "true believer"
Yes, 5-PATH® is part of the solution for chronic pain
Online pain management using hypnosis program
Real case example of medical success using 7th Path Self-Hypnosis® and 5-PATH®!
Training Materials Mentioned In this Video
In This New Video
Easy Business Building by Telling Stories!
In this new free hypnosis training video, you will discover: So much more – Get this video now! Its FREE…
NEWS FLASH! Consumers are resistant to old-style marketing and what is working now is storytelling. Our brain changes when someone says to you, "Let me tell you a story!"
Learn how to effectively tell stories!
Learning and getting motivated by hearing stories is built into our jeans.
Learn how to get potential clients by telling client success stories.
How to interest potential clients in hearing your stories!
How to tell stories that are specific enough to motivate your clients to book with you right away.
How to ethically and effectively borrow powerful stories from other hypnotists!
Have You Wished That You Could Get Hypnosis Sessions with Cal?

Online Hypnosis with Cal Banyan
Schedule Your Free Consultation
Schedule a complementary phone consultation now so we can make sure that online sessions are right for you.
Hypnosis Training with Cal Banyan
Get Your 5-PATH® Training Started Right Away – Live or by Distance Learning! Get started now by clicking the links below!
LIVE Professional Hypnosis Training
Courses with
Cal Banyan is Live in Dallas!
Click here to see our course schedule:
List of Banyan Certified Trainers Around the World
You can get 5-PATH® Hypnosis Certification from Cal Banyan, Erika Flint and from other authorized "Banyan Certified" trainers around the world.. List of Banyan Certified Trainers.
You can get 5-PATH® Hypnosis Certification from other authorized 5-PATH® trainers like Erika? List of instructors can be seen here. List of instructors can be seen here.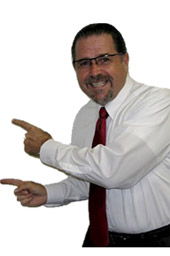 Get your instant access to over 500 free hypnosis training videos like this one!
They are all free!
100s of questions answered in a fun and educational way.
BEST SUPPORT AFTER GRADUATION – NO ONE DOES IT BETTER!
In Addition to World-Class Hypnosis Training
You Get Unsurpassed Support After Graduation
A 24/7 online support group.

Email support when you have questions about the business.

Phone support for questions about doing the work.

Quarterly Journal by 5-PATHers for 5-PATHers filled with information you need to grow as a professional.

Monthly live teleseminar support with me for all 5-PATHers – ask me about anything.

"Radio" Channels Program where all 5-PATHers can create audio programs to share their insights and knowledge.

"Gold In for Gold Out" pages in the Members area where 5-PATHers recommend non-hypnosis resources that have contributed to their success such as books, podcasts, etc.

Actual videos of me doing the work so grads can see how 5-PATH works with real clients.

Optional study materials that can be purchased such as audio, video programs and books that reinforce and expand on what was included in the initial certification course.

5-PATH® Community who regularly supports each other and attends events like the NGH Convention and Solid Gold Weekend together.
Real Feedback from Real Graduates!


Three Recent Graduating Classes

Thank you, Cal, for not holding anything back and for making this experience so special, informative and entertaining at the same time. Daniel Schwarz, Stuttgart, Germany

It was a very busy, very informative, very advanced course. The system is amazing. The instructor is a REAL teacher! Thanks a lot!! Alexey Ananishnov, St. Petersburg, Russia

I cannot think of a better instructor for my hypnosis training. I feel blessed and proud to be part of it as my life keeps transforming and unfolding. Thank you, Cal! Karen Noack, Cordoba, Argentina

Amazing instructor, great learning and lots of practice sessions. This is an experience not to be missed. Shanti Chainani, CH, Singapore

Anyone who completes this training will be ready to work as a hypnotist. Brilliant! Tracy Wade, Owens Crossroads, Alabama

I looked into several hypnosis training programs, and I can't imagine anything coming close to Cal Banyan. Get this training! Ken Dickinson, Denton, Texas

I personally would rate Cal as the No. 1 training venue for Hypnosis, best training event I have had ever, and fun, enlightening and life changing, and exceptional value for money. Jason Carter, Ph. D., LLM, Milton Keynes, U.K.

The Banyan Hypnosis Certification Super Course is a phenomenal course. It was extremely well presented by Cal Banyan. It is one of the most significant courses I have undertaken to date. I highly recommend it. Warwick D. Phipps, Ph.D., Midrand, South Africa
Remember to Become a VIP

MEMBER OF THIS SITE – It's FREE – Instant Access to ALL the VIDEOS – and get notified when new videos are published. Click Here Now.

If you are new to the website and videos Start Here "The Truth about the Hypnosis Profession!"
Please tell your hypno-friends about these free hypnosis and hypnotherapy training videos. Thanks!
Let's do GREAT things together!
Cal
Thank You for OVER 20 Years of Hypnosis Services and Training
This year marks our 22nd Anniversary of being full time in this wonderful profession. During that time, my wife, Maureen and I have had the privilege to work with so many wonderful people including clients, students, graduates around the world and other hypnosis professionals.
QUESTIONS OR COMMENTS?
USE THE COMMENTS SECTION BELOW
The post Hypnosis Training Video #532: The Successful Hypnosis Professional: Interviewing Penny Chiasson, Nurse Anesthetist, Board Certified Hypnotist & Hypnosis Instructor (CPHI) appeared first on Hypnosis Training by Cal Banyan Including Live Training, Videos & More.